Kantoes Natural Premium Collagen Peptide 3000mg Original Flavour
Kantoes Natural Premium Collagen Peptide 3000mg Original Flavour
Description:
Benefits:
☆ 30*3g Sachets
☆ 100% marine collagen peptide+NAD
☆ Only 4 weeks, helps improve skin lasticity.
☆ Contains the highest marine peptide in the market.
☆ Contains 18 Amino Acides.☆ Hydrating every inch of your skin, improve elasticity and reduce wrinkles.
☆ Shink the pores, prevent hair loss, regenerate skin and nail, protect and reduce destruction of joint.
☆ Small molecule, 98% absorption.
Dosage:
☆ Enjoy 1-3 sachets per day. Blend 1 sachet at a time into your morning cereal, porridge, water, juice, or food/beverage of choice.
☆ 1 sachet is ideal to maintain healthy hair, skin and nails.
☆ 2 sachets per day - one in the morning and one in the evening - for weak nails, fine hair and the first signs of lines and wrinkles.
☆ 3 sachets per day for those with wrinkles, very fine hair, a dull complexion and brittle nails. Take one in the morning, one at lunch, and one in the evening.
Best Sellers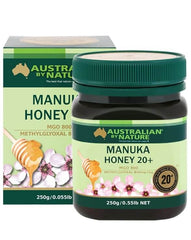 Australian by Nature Bio Ac...