Lanopearl Dr. Dermax Ultra Lift & Relax Wrinkle 50ml
Lanopearl Dr. Dermax Ultra Lift & Relax Wrinkle 50ml
Description:
Lanopearl Dr. Dermax Ultra Lift & Relax Wrinkle 50mL 
Dr. Dermax™ Ultra Lift & Relax Wrinkle cream contains concentrated Argireline, or 'wrinkle relaxer', derived from natural protein which helps relax facial muscles and minimises the appearance of wrinkles caused by repetitive facial expression. Dr. Dermax™ also helps to prevent the formation of new wrinkles by retaining moisture and enhancing collagen and elastin in the underlying skin tissue. Your skin will appear firm, radiant and youthful.
Ingredients / Active Ingredients
Purified Water, Propylene Glycol, Glycerin, Jojoba Oil, Mineral Oil, Cetearyl Alcohol, Silicon 100s, Stearic Acid, Glyceryl Stearate, Grapefruit Oil, Shea Butter, Carbomer, Sodium Hyaluronate, Triethanolamine, Methylparaben, Propylparaben, Fragrance, Sodium PCA, Tocopheryl Acetate, Collagen, Rosehip Oil, Aloe Barbadensis Leaf Extract, Arnica Montana Flower Extract,Gentiana Lutea Root Extract, Achillea Millefolium Extract, Artemisia Vulgaris Extract, Acetyl Hexapeptide-3(Argireline)
Directions
Gently apply Dr. Dermax™ twice daily to your face and neck, focusing particularly on wrinkles, creases and frown lines.
This advanced formula contains placenta extract and the active botox ingredient 'Argireline'. It helps to smooth and repair skin without the need for botox injections. It is completely safe and affordable!
Best Sellers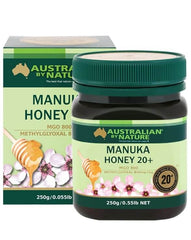 Australian by Nature Bio Ac...