Life Space Probiotic + Pregnancy & Breastfeeding 50 Hard Capsules (New
Life Space Probiotic + Pregnancy & Breastfeeding 50 Hard Capsules (New Package)
Description:
***NEW PACKAGE***
Australia's No.1 Women's Probiotic*. A premium probiotic formula containing 15 strains of beneficial bacteria, formulated to support a healthy microbiome and general health and wellbeing during pregnancy.

No refrigeration required
Live bacteria guarantee
Multi-strain 15 formula
Always read the label. Follow the directions for use.
Supporting a healthy immune system
Assisting in maintaining healthy vaginal flora
Supporting digestive health
Reducing the risk of baby developing eczema
Contains

 

Lactobacillus fermentum CECT 5716 which may reduce the recurrence of mastitis as well as relieve or reduce breast pain and discomfort associated with mastitis
Assisting in maintaining healthy digestive flora following the use of antibiotics
EACH VEGE-CAPSULE CONTAINS: 25.5 BILLION CFU

Probiotic strain
CFU

L. rhamnosus HN001

6.0 Billion

B. lactis BI-04

5.0 Billion

L. plantarum Lp-115

3.5 Billion

L. paracasei Lpc-37

2.2 Billion

L. crispatus LBV88 

2.0 Billion

B. animalis ssp. lactis HN019

1.0 Billion

L. reuteri (RC-14®)

1.0 Billion

L. rhamnnosus (GR-1®)

1.0 Billion

L. rhamnosus LBV96

1.0 Billion

B. breve M-16V

500 Million

B. infantis M-63

500 Million

B. longum BB536

500 Million

L. fermentum SBS-1

500 Million

L. gasseri Lg-36

500 Million

L. gasseri LBV 150 N

300 Million
Vegetarian friendly formula. No added dairy, gluten, egg, artificial colours or flavours.
Directions
Adults take 1 vege-capsule daily with water, or as directed by your healthcare professional.
Storage
Store below 30°C in a dry place. Use within 3 months of opening. No refrigeration required. 
Do not use if the label seal around cap is broken or removed.
Physical description
Size "2" clear hard vege capsule containing off-white/beige coloured free-flowing powder with coloured particles.
Best Sellers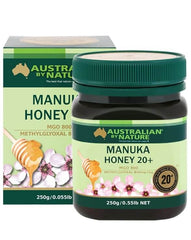 Australian by Nature Bio Ac...