Prospan Kids Cough Syrup 200mL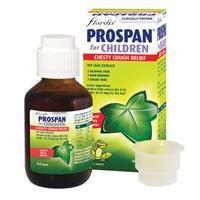 Prospan Kids Cough Syrup 200mL
Description:
Overview
Kids Prospan
is clinically shown to be an effective treatment for productive cough in children.
Kids Prospan contains active ingredient Hedera Helix (Ivy Leaf Extract) which helps liquify and clear mucus from the airways and relax and calm convulsive coughing. Troublesome and painful coughing is calmed but not blocked.
Warnings
Safety studies have not been conducted on Kids Prospan during pregnancy.
Do not take Kids Prospan Expectorant if you are hypersensitive to any of its ingredients.
In the event of fructose intolerance, caution is advised.
Common Uses
Relief of coughs,
Relief of mucous congestion,
Temporary relief of bronchial cough by soothing bronchial airways,
Temporary relief of bronchial cough,
Temporary relief of cough due to bronchial congestion,
Relieves productive coughs by inhibiting the internalisation of beta-2 receptors.
Ingredients
Hedera Helix Equivalent (Dry Leaf) 43.75mg/mL
Kid Prospan is alcohol-free, sugar-free, non-drowsy and contains no colourings.
Excipients:
Cherry Type Natural Flavouring, Citric Acid - Anhydrous, Potassium Sorbate, Sorbitol, Water - Purified, Xanthan Gum.
Directions
0-2 Years*            2.5mL  2 times per day
2-5 Years              2.5mL  3 times per day
6-9 Years              5mL     3 times per day
10-11 Years          5mL     3 times per day
12 Years & Above 5mL     3 times per day
*Australian Government regulation requires healthcare professional consultation when purchasing cough / cold medication for children under 2 years of age.
Best Sellers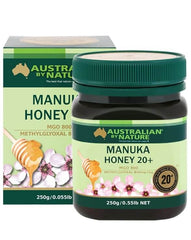 Australian by Nature Bio Ac...