Honey Life Manuka Honey MGO 30+ 1KG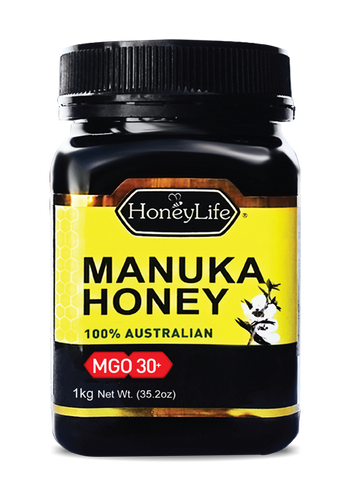 Honey Life Manuka Honey MGO 30+ 1KG
Description:
Honeylife Manuka Honey
Maintains well-being and can improve general digestive health
Has antioxidant action
Excellent nutritional supplement
All Australian source, made & owned
Use "Raw" unrefined honey without heat or chemical process
Third party laboratory test for pesticides, heavy metals and bacteria
Honeylife Manuka Honey is produced in Australia and contains unique plant phenols, which is a very high grade manuka honey, made from the Australia natural bush. Contains no artificial additives, colors or preservatives.

Ingredient: 100% pure Australian Manuka Honey.

Directions: Honeylife Manuka Honey can be used as a delicious spread. For preferred honey consistency, warm to soften or refrigerate to firm.
Best Sellers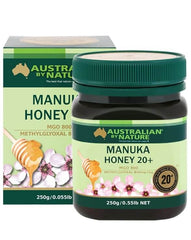 Australian by Nature Bio Ac...