Australian by Nature Squalene 1000mg 200 Capsules
Australian by Nature Squalene 1000mg 200 Capsules
Description:
ON SPECIAL!!! (2 UNITS LEFT)
Exp date: 02/2023
Squalene is an oil which is derived from both plant and animal sources. Small amounts of squalene are produced by the human body and can also found in many vegetable oils. Much larger quantities of squalene can be derived from certain fish oils. Squalene is a natural and vital part of the synthesis of cholesterol, steroid hormones and vitamin D. The most common and valuable source of squalene is found in the livers of deep-sea sharks.
Squalene is a low-density compound often stored in the bodies of cartilaginous fish, such as sharks, which lack a swim bladder and therefore must reduce their body density with oils and fats. Squalene is mainly stored in the sharks liver. Deep-sea sharks have a unique ability to survive in water of depths between 600m and 1000m. The secret to their survival in such extreme conditions with poor oxygen and high pressure is their liver. A sharks liver can account for 25 to 30% of its total body weight.
Product Description
Squalene is a natural compound which is vital for the synthesis of cholesterol, steroid hormones and vitamin D. Australian by Nature Squalene is extracted from the highest quality pure shark liver oil.
99.9% Pure squalene oil
BSE free gelatine capsules
Halal approved
Benefits
Facilitates the delivery of oxygen throughout the body
Assists in supporting a healthy immune system
A powerful antioxidant with detoxifying qualities
Thought to ease joint pain and inflammation
May help to maintain a healthy immune system
Dosage
Adults 
Take 1 or 2 capsules daily, or as directed by your healthcare practitioner.
Ingredients
Squalene 1000mg
No added sugar, lactose, starch, gluten, yeast, salt, artificial colouring, flavouring or preservatives.
Best Sellers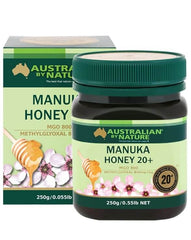 Australian by Nature Bio Ac...