Vida Glow Pineapple Marine Collagen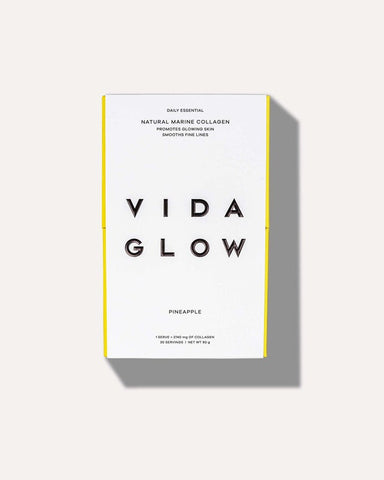 Vida Glow Pineapple Marine Collagen
Description:
Give yourself an all-over beauty enhancement with these Vida Glow Collagen Supplement Sachets in Pineapple. Pure Marine Collagen, added to your diet, can result in healthier, better-looking hair, nails and skin. Sustainably sourced from Deep Sea Red Snapper, and flavoured with pineapple for your enjoyment, this supplement gives you thicker hair, helps reduce the appearance of fine lines and wrinkles, fights against cellulite, and strengthens your nails.

This anti-ageing supplement contains environmentally friendly, low molecule weight hydrolysed collagen. This essential protein is what keeps your skin, nails and hair looking good, as well as promoting healthy joints. As we get older, we produce less collagen naturally, so adding a supplement to your diet can relieve joint pain, as well as resulting in striking beauty results.
These easy to take sachets can be mixed with water and drunk, or added to yoghurt, smoothies or porridge for a tasty, healthy breakfast. Take up to three times a day, for relief from joint pain and healthier-looking skin, hair and nails.
Not suitable for anyone allergic to fish.
Best Sellers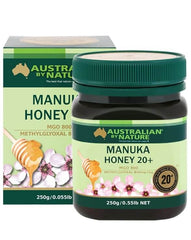 Australian by Nature Bio Ac...