Vitatree Omega 3,6,9 Plus CoQ10 / 120 Capsules
Vitatree Omega 3,6,9 Plus CoQ10 / 120 Capsules
Description:
Vitatree Omega 3,6,9 plus CoQ10 is an advanced, innovative cardiovascular formula featuring Fish Oil(Omega 3), Evening Primrose Oil & Linseed Oil (Omega 6 & 9) and CoQ10.

This well balanced combination contains a natural source of marine omega 3 fatty acids, which is intended to provide nutritive support for antioxidant activity, normal cardiovascular health and healthy brain function.
PACKAGING
120 Capsules 
EACH CAPSULE CONTAINS
Evening Primrose Oil 333 mg 
Linseed Oil 333 mg 
Natural fish oil 333 mg 
Ubidecarenone 15 mg 
DIRECTIONS
Dosage: Take 2 capsules, 2-3 times daily, with meals, or as professionally prescribed. 
Warning: Do not take while on warfarin therapy without medical advice. Do not use cap seal is missing, torn or broken. Always read the label. Use only as directed. 
Storage: Below 25°C in a dry place away from direct sunlight
Best Sellers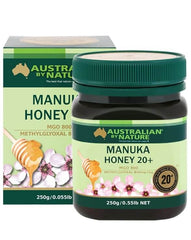 Australian by Nature Bio Ac...