Herbs of Gold Gout Relief 60 Capsules
Herbs of Gold Gout Relief 60 Capsules
Description:
High-strength Sour cherry with Celery

Herbs of Gold Gout Relief is comprehensive formula that contains Sour cherry to help reduce the occasional occurrence of symptoms of gout.
Helps reduce occurrence of gout
With Sour cherry & Celery
Antioxidant support
Gout is a condition characterised by joint inflammation that occurs when uric acid builds up around the joint. 
Gout Relief contains a combination of vitamins, minerals and herbs including Celery, traditionally used in Western herbal medicine to help reduce the occurrence and relieve symptoms of occasional episodes of gout. 
Celery is traditionally used in Western herbal medicine as a diuretic to temporarily relieve mild fluid retention.
Gout Relief contains vitamin C, and a greater intake of vitamin C is associated with lower serum uric acid concentrations.
Vitamin C, Sour cherry and Celery have antioxidant activity, reducing free radicals formed in the body.
Each capsule contains:
Prunus cerasus

 

(Sour cherry) fruit extract 240mg
derived from fresh fruit flesh
6g
Apium graveolens

 

(Celery) seed extract 150mg
derived from dry seed
1.5g
Medicago sativa

 

(Alfalfa) herb extract 75mg
derived from dry herb
375mg
Ascorbic acid (vitamin C)
25mg
Potassium citrate equiv. potassium
18.1mg
Magnesium citrate equiv. magnesium
8.1mg
Does not contain egg, milk, peanut, soy, tree nuts, animal products, gluten, lactose or artificial colours, flavours or preservatives.
Adults – Maintenance dose: Take 1-2 capsules daily, with food. 
Acute gout relief: Take 2 capsules, twice daily, with food.
Or take as directed by your health professional. 
Vitamin and mineral supplements should not replace a balanced diet.
Herbs of Gold Gout Relief 60 Capsules
Herbs of Gold Gout Relief 60 Capsules
Best Sellers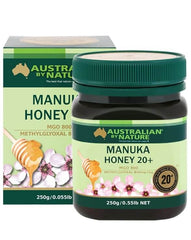 Australian by Nature Bio Ac...