Top Life Omega3 Salmon Fish Oil 1000 mg 180 Capsules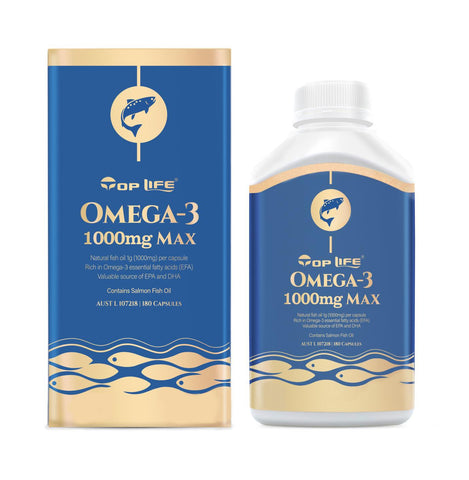 Top Life Omega3 Salmon Fish Oil 1000 mg 180 Capsules
Description:
Top Life Omega-3 Salmon Fish Oil 1000 mg - 180 Capsules 
Top Life Omega-3 capsule contains 1g (1000mg) of Natural fish oil which is a valuable source of polyunsaturated fatty acids EPA and DHA. They assist blood and peripheral circulation and the improvement of general well-being.
- Quality and potency certified by laboratory analysis.
- Complies with strict Australian Good Manufacturing Practice (GMP) standards.
- Therapeutic claims based on documented evidence.
Features and Benefits:
- Assists blood and peripheral circulation
- Rich in Omaga-3 essential fatty acids (EFA)
- Valuable source of EPA and DHA
Active Ingredients Per Capsule:
- Natural Fish Oil 1g (1000mg)
Containing:
- Omega-3 marine triglycerides 300mg
- DHA (docosahexaenoic acid) 120mg
- EPA (eicosapentaenoic acid) 180mg
Dosage/Direction:
Take 1 capsule three times a day after meals or as directed by your health care professional.
深海鮭魚油膠囊 1000毫克 180粒
產品描述:
- 特•維康<深海鮭魚油膠囊>每粒膠囊都含有1克(1000毫克)的天然魚油,有多元不飽和脂肪酸EPA和DHA,能有效改善血管堵塞,改善整體健康。
- 產品質量通過實驗室認證。
- 嚴格符合澳大利亞GMP標準。
- 保健效果皆有醫學研究依據。
產品功效:
- 降低血脂、血壓、膽固醇,促進血液循環順暢。
- 富含Omega-3必需脂肪酸EFA。
- 含有多元不飽和脂肪酸EPA和DHA。
有效成分:
- 純天然深海鮭魚油1克(1000毫克)。
其中包含:
- Omega-3 300毫克。
- DHA 120毫克。
- EPA 180毫克。
用法與用量:
每天3次,每次1粒,飯後服用,或按照醫生指示。
維生素補充劑不能取代均衡的飲食。
存儲方式:
- 存儲在攝氏30度以下的陰涼乾燥處。
- 如果密封破損,請勿使用。
Best Sellers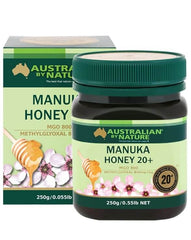 Australian by Nature Bio Ac...